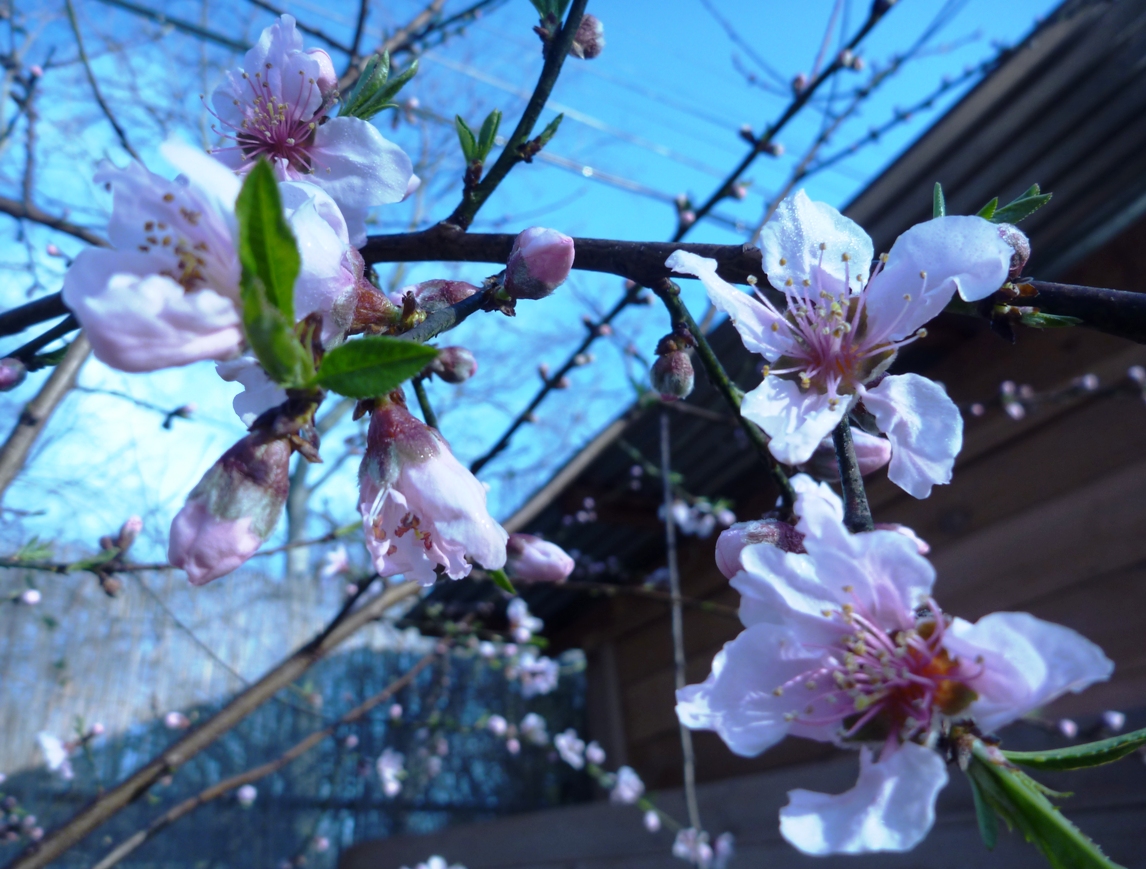 In The Garden: Fall is Fruitful
An ode to our favorite fruit planting season: Fall.
When you think of a fruit trees and their bounty, it often evokes thoughts of springtime blooms and summertime harvests. So with that perfect peach cobbler in mind, we run to the garden centers in spring looking for produce plants. If you've done this you may have found yourself picking over less than peachy plant inventory. Why so? Fall and winter are the best times to plant fruit trees and when you'll find the best selection of available plants. Come spring, you're often stuck with the leftovers.
Producing any kind of fruit, be it peaches or plums, takes a ton of energy on the plant's part. That means it needs a healthy and expansive root system in order to draw up plenty of water and nutrients. Our summers are not exactly the best "nursery" in which to cater to the needs of tender young fruit trees. Your best bet for happy and healthy fruit trees is to get them planted in fall. If you purchase bare root trees, or berry bushes, winter is the best time to plant them. You want all the plant's energy reserves going into putting on new roots, not green growth. By planting in fall and winter, you'll give your plants time to put down new roots before the onset of summer heat and drought. The first year or two of growth should always be concentrated on the root system, so be sure to apply root stimulator monthly during the first year and seasonally during the second year.
Don't expect your young fruit trees to put on a big harvest their first year. You shouldn't plan on a harvest for the first three years after planting. By the third or fourth year in the ground, peaches will typically start putting on a good haul of tasty fruit. The plants will set small, hard fruit those first couple of years, however, you should pick them off while still small so as to keep the plant's energy flowing to the root system.
Give your local garden center a call this month to see when fruit trees are arriving so you get first shot at the very best selection.