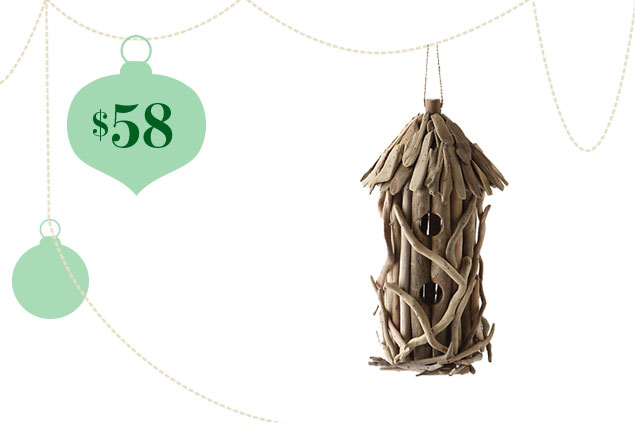 Holiday Gift Guide: Bird's the Word
Our feathered friends need love, too.
So you already got the nature-lover in your life a Mecox bench from which to admire their outdoor kingdom. But staring at their grass—no matter how luscious and green it may be—will get boring after a while. So do them a favor: Put a bird on in it.
This beautiful birdhouse from Anthropologie will have all the prettiest, brightest, chirpiest birds flocking to their yard. We're talking the Gisele Bundchens and Jennifer Lopezes (Lopi?) of birds. I mean, it will basically be a bird beauty pageant in their backyard.* (*Anthropologie in no way guarantees this.) Plus, according to the description, this little avian abode is made from washed-up roots and branches from mangroves in the Philippines, so you know it's good. And if you order it today, you can still get it in time for Christmas. Get clicking!